Walter Ott Rohstoff-Recycling GmbH is a company trading and providing related disposal services for ferrous and non-ferrous scrap, alloy scrap, broken grinding disks and ceramics, as well as fire-resistant materials, sintered carbides and tool scrap.

We collect waste material and raw materials in order to extract unmixed and marketable secondary raw materials that can be used in remelting plants and in the production of fire-resistant materials and abrasives as well as in other industrial applications.

Consistent recycling is vital as much from an economic perspective as from an ecological one. Our specialist processing makes waste material into an important secondary raw material for industry.
Milestones
To date
Walter Ott Rohstoff-Recycling GmbH & Co. KG combines tradition and progress; it has been synonymous with short decision-making processes and customised solutions for more than 60 years.
September 2018 – January 2021
Company Ott trains: Businessman in wholesale and foreign trade IHK
2016
On 10 August, the company celebrates its 60th anniversary. In February, granddaughter Natascha Ott joins the family business.
2015
Space is in short supply. An office extension will solve the problem.
2006
The company's name changes from Walter Ott e. K. to Walter Ott Rohstoff-Recycling GmbH & Co. KG to reflect the new legal form. 10 August saw Walter Ott Rohstoff-Recycling's 50th anniversary. Company founder Walter Ott † dies in October 2006.
2003
Daughter-in-law Christine Ott joins the company.
2001
Extension of the operating and storage areas.
1999
Inauguration of the roof over the storage and transhipment areas (approved pursuant to the 4th Federal Immission Control Regulation) allowing deliveries and collections to be made whatever the weather.
1996
On 10 August, the company celebrates its 40th anniversary.
1981
The company's 25th anniversary and Walter Ott's 50th birthday are celebrated at the new site. Son Sascha Ott joins his parents' business.
1980
New office building with hall at Schertlenswald industrial estate in Rutesheim.
1978
Relocation of the business from Stuttgart-Feuerbach to Rutesheim.
1962
Walter Ott's wife Dagmar joins the business. Alongside day-to-day business, company founder Walter Ott † develops the "Chameleon" multi-purpose vehicle designed to significantly improve identification and transportation of material.
1956
Walter Ott founds the scrap and metal trading business of the same name in Stuttgart. Business was soon extended to trading with broken grinding disks and alloyed material.
Developments in Rutesheim
Ott Rohstoff-Recycling is constantly reinventing itself. Developments at the Rutesheim location can been seen from the pictures from 1986, 1995, 2000 and 2011. A further container store, south of the company's main site, is not shown.
1986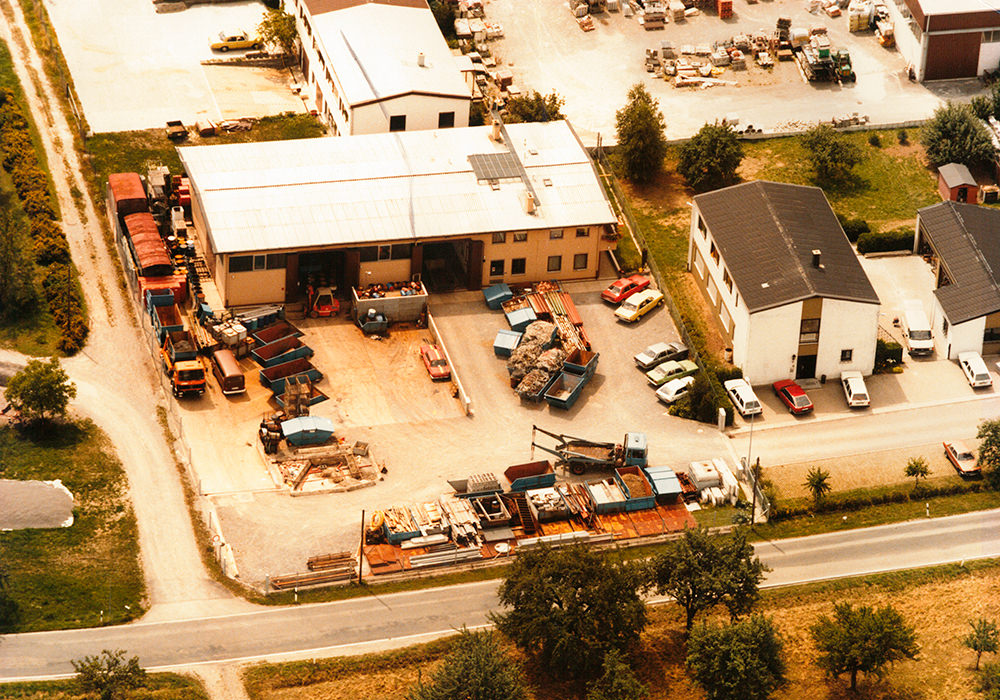 1995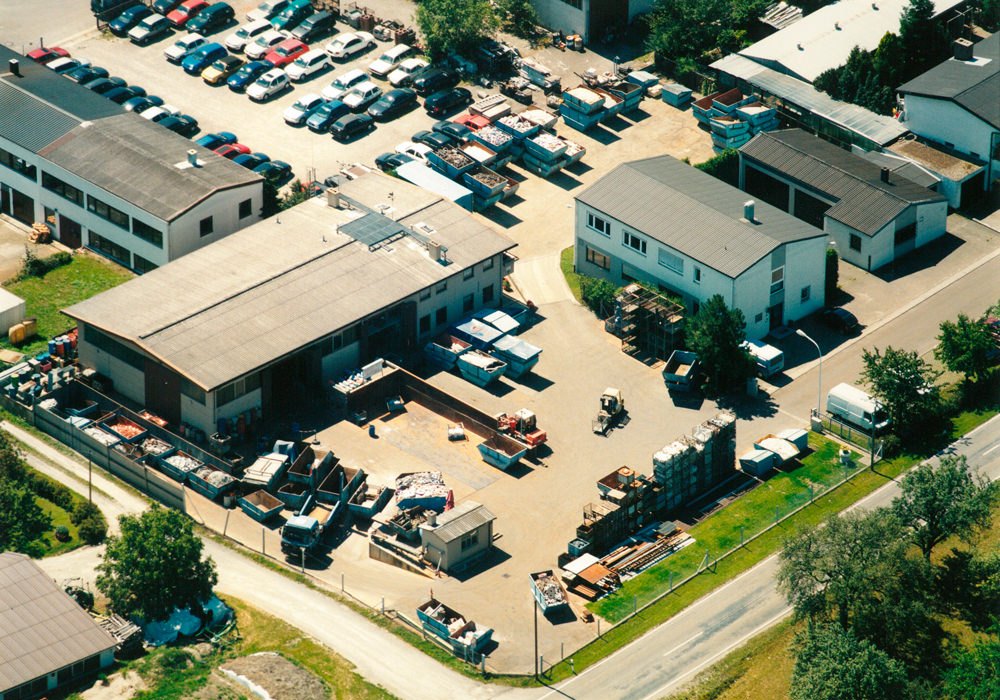 2000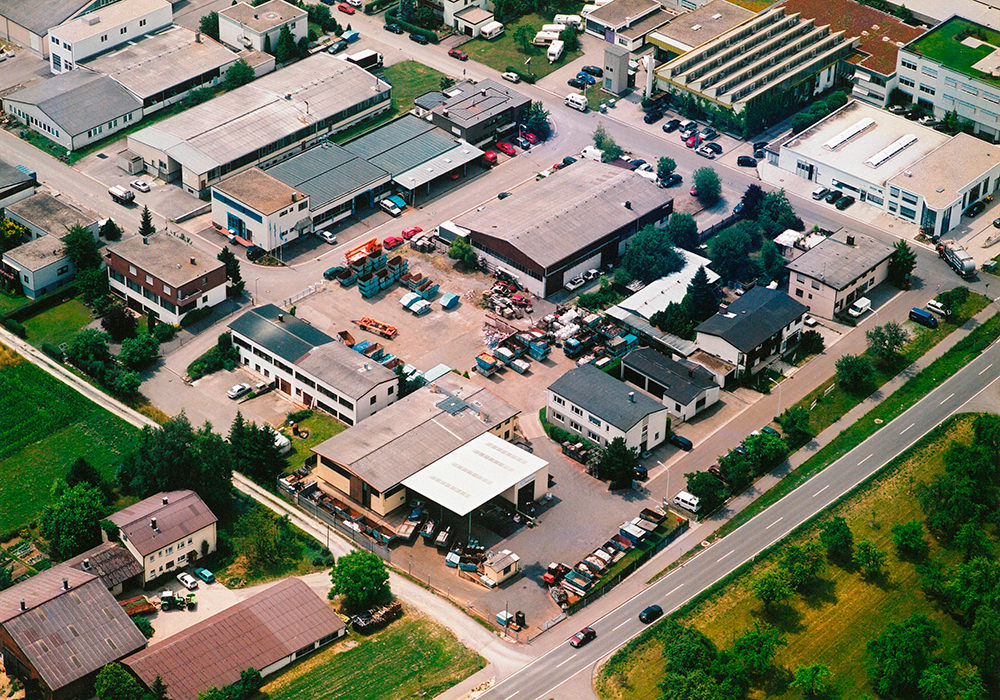 2011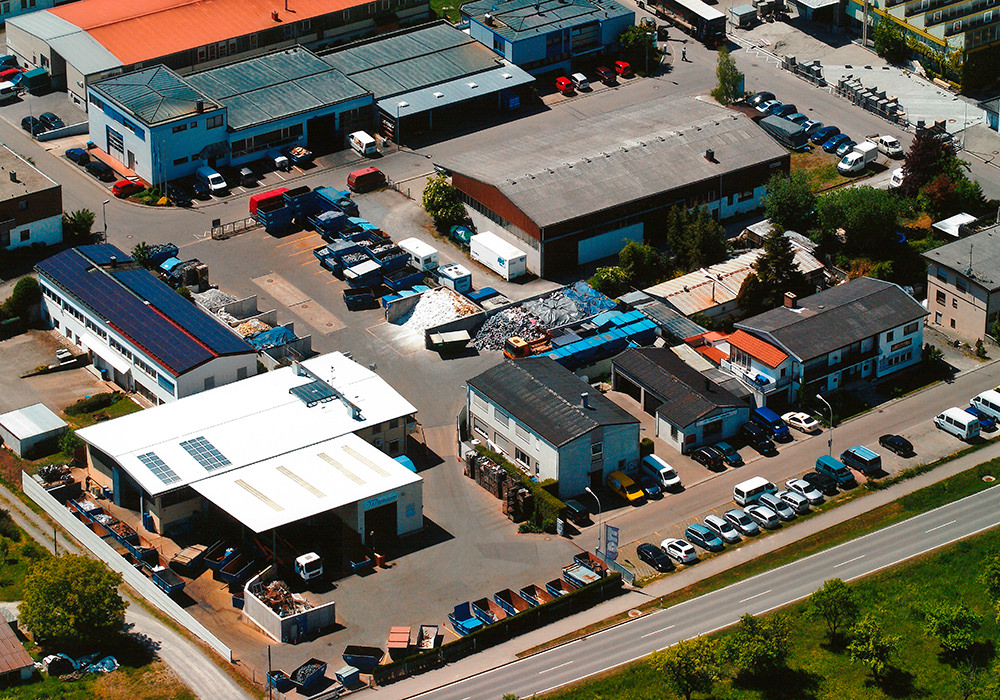 "It is passion that makes man live; wisdom only allows him to live."
– Nicolas Chamfort (1741 - 1794), French dramatist –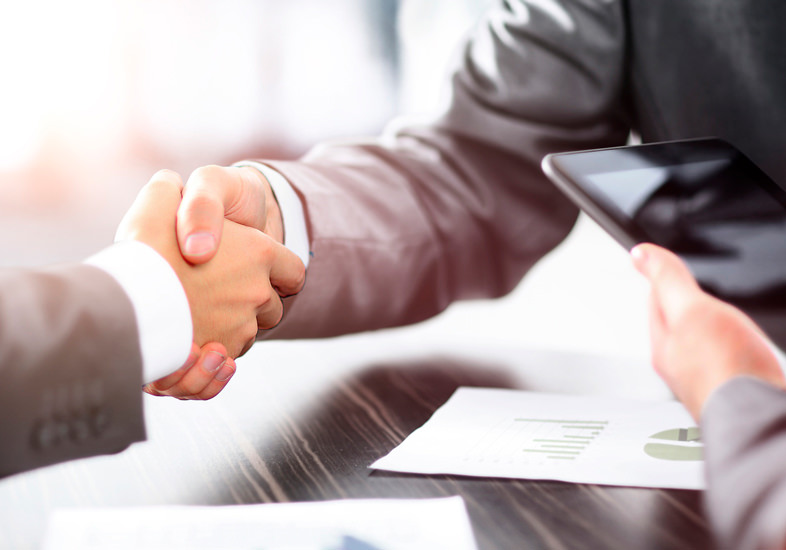 Advice and support
In dialogue with the customer, our company develops tailored concepts on how to collect waste material and production leftovers, and how to return it to the material cycle.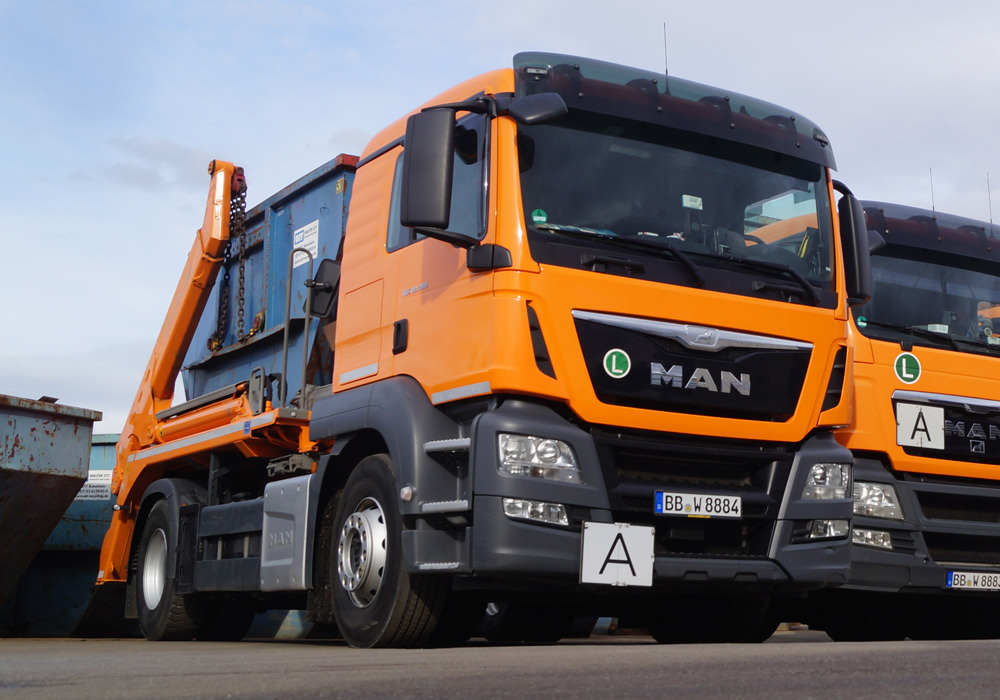 Logistics
Company-owned fleet with skip loaders and trailers.
(Emissions class Euro 5 / Euro 6).
We attach great importance to environmental protection
Our company addresses environmental issues in a very sensitive manner and we are, of course very aware of the responsibility we bear. For this reason, we take the initiative in our approach to environmental protection, applying the greatest level of diligence, sense of responsibility and reliability in our efforts.
Promoting environmental protection in business
Effective operational protection of the environment is only possible when all employees make a contribution. Therefore, we aspire to promote our employees' environmental awareness by providing information, training and instruction.
We provide our employees and the general public with the necessary information
In the context of environmental issues, we maintain an open dialogue with employees, authorities, associations and the interested public.
Green technology
The use of environmentally-friendly technologies enables us to avoid, or keep to a minimum, any detrimental impact on the environment.
Compliance with standards and legislation
We are committed to compliance with all applicable laws, standards and regulations and also communicate them to our customers and suppliers.
Reducing the amount of resources consumed
Engaging our employees, we constantly work towards reducing the quantity of resources we consume.
The impact on the environment should be kept to a minimum
The environmental impact of new activities and procedures should be as small as possible – this is why advance testing is always performed.
Sustainable business practices
Wherever possible and economically feasible, environmental protection is aligned to the objective of sustainable business practices.
Advising customers
We provide our customers with advice on environmentally friendly processing.
End-to-end incident management
By implementing end-to-end incident management, we aim to keep the risk of accidents and harm to people and the environment to an absolute minimum.
Control systems
We deploy control systems to ensure compliance with the environmental objectives we set ourselves; these are reviewed on the basis of the latest findings and realigned as necessary.